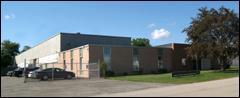 The building underwent a number of expansions, and the name was modified to Lake Park Tool & Machine, Inc. in 1955.
In the years since then, we have built, refurbished or relined more than 11,000 containers—far more than any of our competitors. We have rebuilt or replaced a wide variety of press components in a broad range of sizes. For instance, we have supplied stems for presses from 200 tons to 5500 tons capacity.
We stock container and liner forgings for presses from 1250-ton to 2500-ton capacity, so we can often build and ship a container before our competitors get the required forgings. Fast response to emergency situations has long been a hallmark of Lake Park.
Our modernization packages can increase production, improve quality, lower costs, simplify press operation, and minimize downtime. They include everything from the initial engineering through manufacturing to installation. We handle everything—engineering, manufacturing, installation, and start-up.
In addition to equipment and components we provide a complete range of maintenance services and maintenance consulting. We take pride in our reputation for service and quality. You can rest assured that Lake Park will always "go the extra mile" to meet your requirements.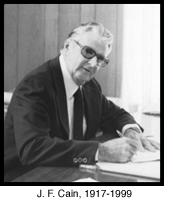 Lake Park was founded by James F. Cain. He was an entrepreneur who started his first business—repairing bicycles—at the age of 14. After graduating from high school, he majored in engineering at Youngstown College (now Youngstown State University). He served in the Army Air Corps, and later held a civilian job at the Naval Air Station in Pensacola, FL. When Pearl Harbor was bombed, he was a member of the technical crew called in to repair damaged ships.
Later, as plant manager of an extrusion plant in Hubbard, OH, he pioneered the extrusion of hollow shapes. He was in charge of developing technology for the extrusion of titanium and wavelength guide tubing for the U.S. Air Force and Battelle Memorial Institute in Columbus, OH.
In 1950, he started a small tool and die shop "in a broken down garage" in Youngstown. He called it Aluminum Engineering Co., and the company flourished and soon outgrew the garage. With the help of two friends, a contractor and a banker, he built a 5,000-square-foot building on our present site. Because of its proximity to Lake Park Road, he renamed the company Lake Park Tool and Die Inc. It was the third extrusion die manufacturing company to be established in the United States.